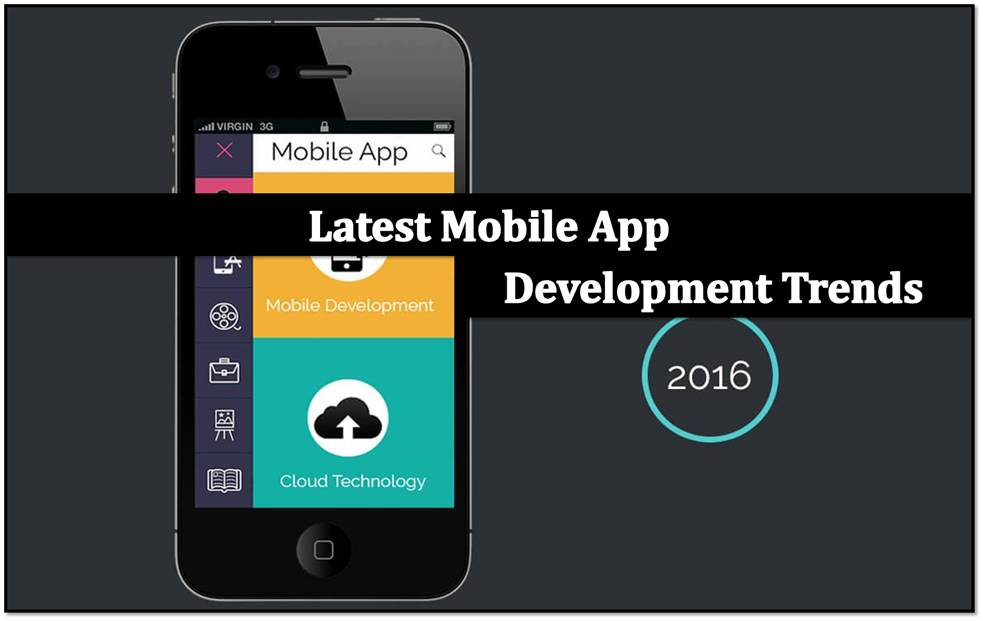 Latest Mobile App Development Trends for 2016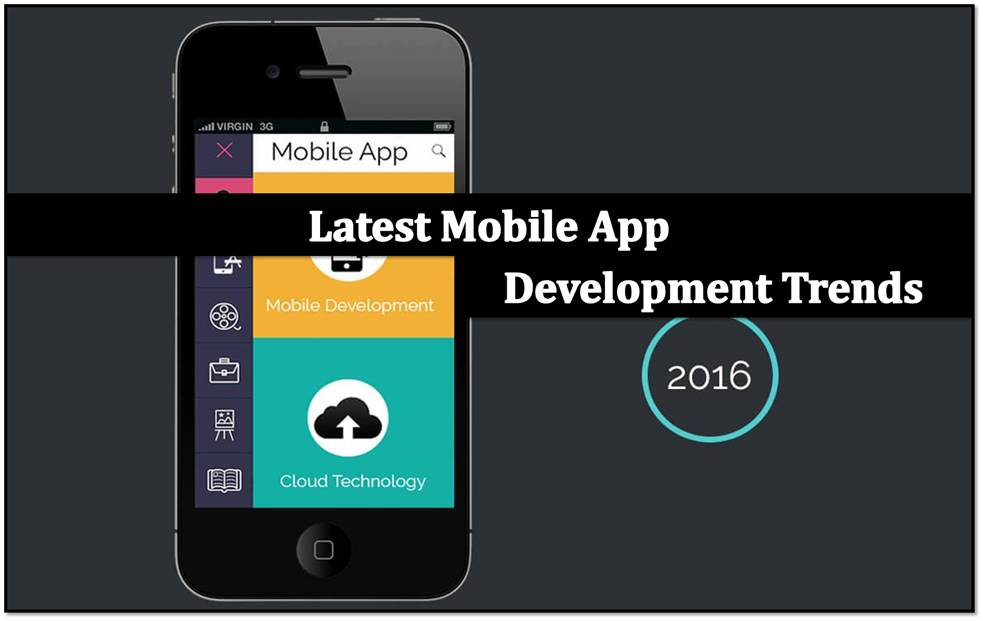 The Mobile App Industry is thriving and evolving year after year. Whether it's about saving money, shopping, ordering your favorite food, hiring a cab or any other everyday activity online, a mobile app is your perfect solution to carry out all such activities at an instant? Mobile apps have emerged as a real friend in need and are playing a big role in simplifying our daily tasks by providing us with enough of information on a single tap. Staying up to date with the latest mobile app development trends has become more like an order rather than merely an option. Let's have a look on some of latest Mobile App Development Trends for 2016.
Apps security is the major concern as well as the latest mobile app development trend of 2016. Everyone is willing to pay more money to keep his/her data and information totally safe. Some sectors like banks and healthcare institutes attract cyber criminals because of valuable information and financial benefits they're having. Developers should adopt some latest security measures to secure their apps infrastructure as well as the data it processes.
It's time for Artificial Intelligence. The world is moving beyond simple to a bit more complex computer algorithms. Last year Google acquired an artificial intelligence company based in London and it's not just Google but other companies like Facebook, IBM and many other startups are heavily investing in Artificial Intelligence. There are already numerous personal assistant apps on iOS and Android working on Artificial Intelligence. This year we are seeing many mobile apps leveraging artificial intelligence to enhance their user's decision making power and better experience.
3D Printing with Mobile Apps
3D printing with mobile apps has taken the world by storm. There are numerous 3D printing mobile apps in the market now and are expected to grow in the coming years. Naming of few mobile apps for 3D printing includes MakerBot, Blokify and few others. This trend is expected to grow this year with more and more people wanting to build mobile apps for 3D printing.
There has been an ongoing movement observed in mobile games from single player to multiplayer gaming in recent years. With the upsurge of multiplayer games, the social integration and social media interaction within the mobile games has become more important than ever. In this year mobile games are expected to be more cloud driven because of frequent demand and regular updates in the games. This will require regular management by the game developers.
The cloud technology plays a key role in mobile app development trend in 2016. With the upsurge in the use of multiple mobile devices, gadgets and wearable tech, app developers are now focusing on integration and synchronization of apps on multiple devices. The cloud technology will enable the developers to build their applications that can be easily accessed on multiple devices along with same features, data and functionality.
IoT reaching its Full Potential
Everything in the world of technology is connected now. Most of the things that we are discussing in this article are somewhere connected to Internet of Things (IoT). IoT is rapidly advancing with the world of technology. With more and more smart devices and wearable devices in the market, the IoT is growing exponentially. The Internet of Things (IoT) has taken apps beyond laptops, smart phones, gadgets and tablets to other devices those we use in our daily lives. This year we're expecting it to reach to its full potential. As we're seeing an immense rise in smart devices, the app developers are now more focused on building apps for multiple smart devices.
Wearable Technology has become one of the hottest mobile app development trends and all thanks to Apple Watch. Apps for wearable devices are not only focused on fitness and healthcare industry, but they are also hitting the enterprises to improve their productivity and efficiency as well. There is a lot of noise around fashion and textile industries regarding the use of wearable technology. Bottom line, developers are moving their focus more on wearable technology for enterprises and various industries in 2016.
Mobile App marketing techniques continue to evolve every year.  Last year, the app marketers were more focused on user engagement rather than user acquisition. With more focus on user engagement, developers and marketers have realized the importance of organic users as these users are more loyal and engaged than the users acquired through paid and inorganic channels. This year App Store Optimization will keep on playing a key role in making mobile apps successful. With the use of Beacon and Location based Wifi services, marketers will now have ease to target and promote their apps with other offers.
With big companies like Google & Amazon racing to launch their own drone delivery service, the drone technology is becoming more common this year. As far as apps are concerned they will become an essential part of the drone technology in order to control, manager, and track activities performed by these small drones. Although there are already few apps built for drones. Apps developers are already building apps for drones to solve their various problems.
2015, a year full of news about driverless cars with Google, Audi, Toyota and many re-known automotive companies racing to build a perfect and one of its kind of driverless car. Starting from this year to up till now, every automotive company is working on launching their driverless car, as these vehicles will be a major concern of improved safety and efficient fuel consumption. With all such self driven cars on road, the demand in mobile apps development will increase significantly.
Mobile health is among the hottest app development trends in 2016. With wearable gadgets, sensors, and other digital devices coming into play to diagnose diseases, track and assure patient's health, the trend is maturing further. Mobile Health apps are already entering the regular healthcare industries with new app stores opening soon for mobile health applications.
Robotics technology is already playing its key role in manufacturing and automobile industries. However, it has not reached to the consumer space until now, but people have always thought of the idea of robotics taking care of their tasks. And this year, robots have become quite common for personal use. With the increase in robots manufacturing, the demand in mobile apps development for these robots has also increased. There is already a Robot App Store present which offers some of the coolest mobile apps for robots.
CONCLUSION
It's not wrong at all to say that technology of mobile is growing at the speed of light and the mobile apps are becoming an integral part of this digital ecosystem. In fact, these mobile apps are progressing to make a ubiquitous presence. As things are taking shape further, many of these mobile app development trends are reaching to their full potential with the help of the app developers. These mobile apps are making significant changes in the way people participate in their lives and engage with one another in society. For most of us, it is high time that we start embracing these mobile app development trends and create a unifying experience for the consumers. Start experiencing these trends as they are going to make some significant changes in the world to come.
Going through your worst nightmare, Experiencing NO SALES – NO BUSINESS – NO REVENUE! Need help turning a failing business into a success; we've got your back. Contact Hamza Ilyas (Business Development Consultant & Virtual Assistant) today and see how a Mobile APP or a Web Design can grow your Business with immense increase in Revenues. Grab a Perfect Mobile App or a Web Design with Guaranteed Sales, Business, & Revenues. So what are you waiting for? Drop an email or give him a call, and see the results at your own.
Contact Details of Hamza Ilyas:
Website: http://www.appsgenii.com/
Email:

[email protected]

Skype: m.hamza636
Phone: +1 (512) 487 7759
Cell: 0092-345-4768191